You are currently browsing the category archive for the 'Uncategorized' category.
The WordPress.com stats helper monkeys prepared a 2014 annual report for this blog.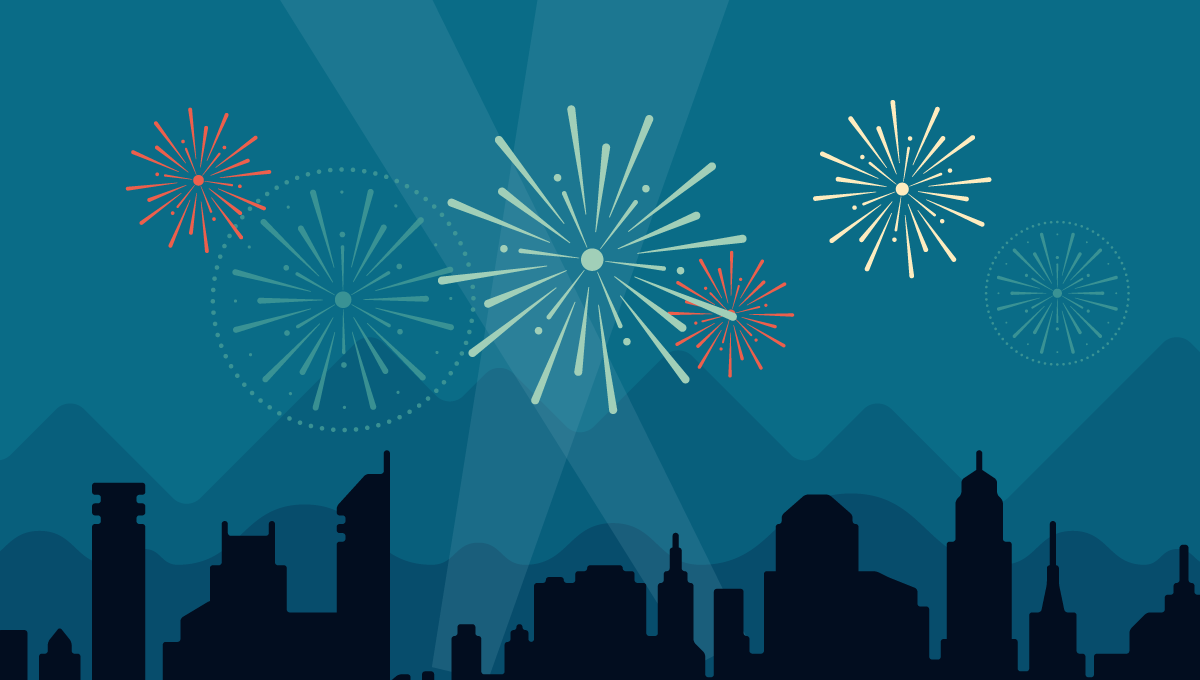 Here's an excerpt:
A San Francisco cable car holds 60 people. This blog was viewed about 990 times in 2014. If it were a cable car, it would take about 17 trips to carry that many people.
Wahlen EU-Parlament Italien 25.05.2014 | Elezioni Parlamento UE Italia 25/05/2014
Ergebnisse Prov. Bozen Südtirol Real time Online Risultati Prov. Bolzano Alto Adige
Website EU Sito
Shortlink: http://wp.me/pdCW4-ic
Si vota così:
– mettere crocetta sul simbolo dei "Valori" (v. fac-simile);
– scrivere "GRUBER" sulla prima riga a destra.
So wird gewählt:
– das Symbol der Werte ("Valori") ankreuzen (s. Fak-simile);
– rechts davon in die erste Zeile "GRUBER" schreiben.
Artikel aus "Dolomiten" vom 24.04.2014, S. 16
BOZEN. Der Bozner Johann Gruber (53, Bild) kandidiert auf der Liste von "Italia dei Valori" für das Europaparlament. Seine Chancen, gewählt zu werden, schätzt er zwar als gering ein; er wolle mit seiner Kandidatur jedoch einen Beitrag für mehr Demokratie in Südtirol und in der Europäischen Union leisten, so Gruber. Er spricht sich vehement gegen die derzeitige Euro-Politik in Brüssel und gegen ein zu starkes Deutschland aus. Gruber hat Jus studiert und war vormals Führungskraft bei der italienischen Post; jetzt leitet er die Gerichtskanzlei.
Shortlink: http://wp.me/pdCW4-iM
Articolo tratto da "Alto Adige" del 24/04/2014, pag. 20
http://altoadige.gelocal.it/cronaca/2014/04/24/news/l-idv-basta-con-le-lobby-1.9103723
BOLZANO. «Voglio un'Europa che sia più dei cittadini o dei contribuenti e meno delle lobby o dei tedeschi». Detto da Johann Gruber che tedesco lo è perlomeno di madrelingua fa un certo effetto eppure è questo lo slogan che sceglie per presentarsi come capolista della locale Italia dei Valori alla Europee.
Gruber, classe '61 sposato con tre figli, ha un passato professionale nelle sfere dirigenziali delle Poste e oggi è direttore della cancelleria ma soprattutto è un fiero critico della politica di Luis Durnwalder e della Germania europea. «Il sistema attuale dei trattati pone solo le basi per favorire il Paese tedesco e chi lo segue a ruota come Austria o Olanda. Si è cercato di fare dell'Euro il nuovo Marco altrimenti non si spiegherebbe un tasso di cambio a 1,38 contro il Dollaro quando il buon senso non lo vorrebbe oltre l'1,20». Oltre alla valuta, però, bisognerebbe intervenire anche sul fiscal compact e l'inserimento del pareggio di bilancio in Costituzione. «Un assurdo, solo l'Italia lo ha fatto per far vedere di essere determinata a mantenere i patti ma fu un errore da correggere».
Gruber, come detto, ha avuto scarso feeling anche con l'ultimo Landeshauptmann. «Si è impegnato tanto a costruire strade e spendendo in investimenti dal dubbio ritorno come l'hotel Terme a Merano. Avesse messo più soldi nel sociale, nelle famiglie e a sostegno dei lavoratori avrebbe attuato una politica più sensata». Ora, però, a Palazzo Widmann siede Arno Kompatscher: «Altro stile e altro modo di porsi. Ho fiducia in lui, credo possa fare bene il presidente della Provincia».
Tornando alle Europee, tuttavia, c'è un dettaglio che pesa in modo decisivo sulle sorti di Italia dei Valori: la soglia di sbarramento. Per un partito con un declino che lo attesta all'1 o 2% sarà difficile risalire la china in modo così netto. «È davvero – conferma Gruber – una sfida complessa raggiungere il minimo per entrare nel Parlamento Europeo. Ognuno di noi farà del suo meglio e poi vedremo cosa saremmo riusciti ad ottenere. Voglio sottolineare, però, che questo gruppo è rimasto al fianco di un partito e delle sue convinzioni anche in un momento di oggettiva difficoltà. È un pregio in un ambiente dove abbondano le bandiere al vento».
Shortlink: http://wp.me/pdCW4-iI
Politische Wahlen Parlament Italien 24-25.02.2013 | Elezioni politiche Parlamento Italia 24-25/02/2013
Allgemeine Info  Generali
Info Alto Adige-Südtirol Infos
Shortlink: http://wp.me/pdCW4-hH
Wer kennt es nicht, das "Urteil" der selbsternannten "Experten", Italioten und Nazios: "Italien ist pleite" tönt es schon seit Jahren aus der wohlbekannten Ecke.
Ich habe dies immer vehement zurückgewiesen und dem entgegen gehalten, dass eher Deutschland vor die Hunde geht, als dass Italien pleite ginge; zur Begründung habe ich  u.A. das hohe Privatvermögen, das "schlaue" Krisenmanagement und die riesigen Goldreserven Italiens angeführt.
Nun gibt es sogar den unwiderlegbaren Beweis für die Finanzkraft Italiens, und der kommt – was nicht einer gewissen Ironie entbehrt – aus Deutschland: Italien zahlt, gemessen an der Wirtschaftsleistung des Landes, die höchsten Netto-Beiträge an die EU (siehe nachfolgende Grafik aus "Der Spiegel"; Dank an Markus Lobis für den Hinweis).
Der betreffende "Spiegel"-Bericht findet sich online unter: "Italien ist Europas wahrer Zahlmeister".
Shortlink: http://wp.me/pdCW4-hk
Dieses war das vorletzte Mal (hoffentlich …), dass der vom sog. Landeshauptmann verzapfte Käse auch noch in großer Aufmachung veröffentlicht wird …

Shortlink: http://wp.me/pdCW4-he
On April 22, more than one billion people around the globe will participate in Earth Day 2012 and help Mobilize the Earth™. People of all nationalities and backgrounds will voice their appreciation for the planet and demand its protection. Together we will stand united for a sustainable future and call upon individuals, organizations, and governments to do their part.
Attend a local Earth Day event and join one of our Earth Day campaigns as we collect A Billion Acts of Green® and elevate the importance of environmental issues around the world.
Click here to see for ideas on how you can get involved.
Shortlink:  http://wp.me/pdCW4-h6
Titelgeschichte in ff 7/12 über Gerhard Brandstätter, einen der mächtigsten Männer Südtirols
Da kann der Herr Brandstätter noch so oft von der "Wählbarkeit Durnwalders" reden: Tatsache ist, dass es zur Wählbarkeit Durnwalders bei den Landtagswahlen 2003 kein endgültiges Urteil in der Sache gibt, weil Brandstätter dies durch Ausnutzung eines Formfehlers (Fristverfall) verhindert hat; in der Sache entschieden wurden hingegen die Fälle der beiden Abgeordneten Repetto und Steger, die sich in genau derselben Situation befanden wie seinerzeit Durnwalder, und die mit rechtskräftigen Gerichtsurteilen für unwählbar erklärt wurden.
Dass nun Herr Brandstätter gerade die Causa Durnwalder als jene benennt, mit deren "Urteil" er die größte Freude hatte, wirft ein bezeichnendes Licht auf den "Puppenspieler" (wie ff ihn bezeichnet). In der nämlichen Causa bestand der Formfehler bekanntlich darin, dass die Anwälte der Rekurssteller die Hinterlegung des Rekurses erst nach Ablauf der betreffenden Frist vorgenommen haben, und Durnwalders Anwälte dies ausgenutzt haben, um das Verfahren endgültig zu stoppen (dieser "seltsame" Fehler ist zurzeit noch Gegenstand einer Streitsache zwischen uns Rekursstellern und den seinerzeitigen Anwälten, siehe ff No. 01/2011).
Johann Gruber, Bozen